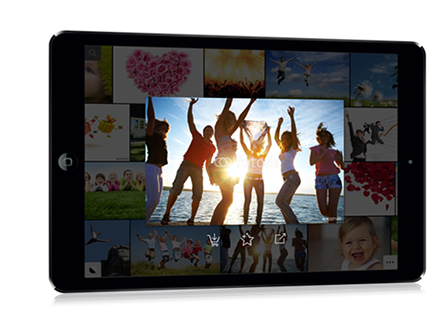 It's no secret that Google is what the vast majority of us use to search for something online, and google really does like to help us find the best match for our search requests. However, Google is changing and refining its approach and this is why your website should be mobile friendly in 2017. So, if you're an affiliate marketer and are still using somewhat of a cookie cutter platform or template, then you just might find yourself being left behind.
With the improvement of smartphone technology, websites are constantly being accessed by mobile devices and browsers. This means that many conventional design techniques will need to be changed a little to fit different sized screens and be more compatible with the many different devices on the market today.
Google is now warning website owners that if it cannot connect them with the website they created, then your site is not mobile friendly. You might now be saying, so what?- and you would have a point, except that this all fits into Google's future strategy. Google is bringing in a new algorithm that decides whether or not a site can be viewed easily on a mobile device or not, so if you are hoping to get the best SEO ( Search Engine Optimization ) results for your affiliate site, you better think seriously about making the necessary adjustments.
Mobile phone manufacturers are launching new models almost daily, and the competition for how your website gets seen is heating up also. The mobile user experience is significant, to say the least, every day when I check my Google Analytics site the amount of mobile devices used to visit my site grows steadily, and with that amount of growth, not having your site mobile friendly could and probably will be the difference between making a sale or not.
Google has been making these changes because it recognizes that a large percentage of search traffic comes from mobile devices. This means that it presents its users with a list of search results that are not viewable, or presents a poor user experience on their screens, and that will reflect badly with Google.
So, Why Should You Make Your Website Mobile Friendly?
Higher ranking in Google searches: Google gives priority to websites that have a mobile-friendly version of their site. Google also provides tags to search results which indicates what web page is mobile friendly, and can be easily viewed.
Google is also expanding their use of mobile-friendly as a ranking indicator. This affects mobile searches in all languages worldwide and has a significant impact on search results. This is making it easier for users to find and get relevant, high-quality search results that are optimized for their devices.
Other search engines are likely to, or have already started to follow suit and are giving preference to mobile-friendly sites. Yahoo and Bing give priority to mobile-friendly sites the same way Google does.
So, How Can You Make Your Site Mobile Friendly?
So, we now know the importance of having a mobile-friendly website, but you might be wondering how you go about finding out whether your site is mobile friendly or not. Easy, simply go and use Google's mobile-friendly test tool. Just type in the URL of your site and it will let you know.
Multiple screen sizes:
So now, make sure that your content is set up so it reformats easily to each change of page size. For example, mobile browser users won't have to pinch and zoom to read the text, and won't have to squint to see which icon to tap with their finger. Of course, the main focus for any website is to serve up content that the user wants and the way they want it. With the drastic shift in internet usage to mobile devices, your website also needs to adapt to this shift. This is known as Responsive Design and is used to reduce data usage on mobile connections by stripping off unimportant parts of the website and only focusing on the important parts.
Modern web design must make adjustments for different kinds of screens that include, mobile phones, tablets, laptops, desktops, projectors and even window displays. Every type of screen needs to have unique features based on their usage and functionality.
Focus on important features:
Things such as larger font size, larger buttons and a design that is optimized for mobile screens are ideal for affording the best website experience for a mobile user. Other important factors are things like element spacing, mostly when it comes to links, popups, buttons, or drop-down menus.
The bottom line here is to ensure that the end user has the opportunity to focus on exactly what they are looking for, and can avoid swimming through the sea of flashy features of your website which are present on desktop devices.
So, if you are not a coder or a developer try a website builder to help bring your site into the present day, or just tidy up some of those imperfections. I prefer and recommend WordPress since almost half of all websites on the planet use WordPress as their platform.
Want to learn how to start your own successful online business with a program that is 100% Legit? If so, then I suggest you check out my #1 Recommended Training Course And Get Started For Free!