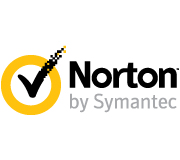 Overview Of Norton Security Deluxe
Overall Ranking:
Price: Starting @ $49.99/One Year
Owner: Symantec Corporation
Website: www.us.norton.com
Mark here, just stopping by to say welcome to my review of Norton Security Deluxe and just wanted to let you know I've been involved with online marketing for over ten years now, and I have seen a lot of good, even great products offered over the years, but I have also experienced some real crap as well.
I promise not to bore you with endless bonus after bonus offers or annoying upsells, ultimately it will be up to you to make an informed decision on whether or not the product is right for you.
I make every attempt to research and provide a fair assessment of all products I review.
What Is Norton Security Deluxe?
Norton Security Deluxe is part of Symantec;s all new 2016/2017 product lineup, which has been greatly simplified compared to previous years. Gone now are Norton AntiVirus, Norton Internet Security, Norton 360 and Norton 360 Multi-Device. You know have a choice between Norton Security Deluxe, Norton Security Standard, and Norton Security Premium.
Norton Security Deluxe provides excellent malware protection and is perfect for anyone who needs flawless, no-frills protection for up to five devices
Key Features
Replaces Norton Antivirus And Norton Internet Security

Protects your Windows PC, Mac, Android and iOS devices with a single subscription

Safeguards your identity and online transactions

Add Devices To Your Subscription As You Need To

Move Protection From One Device To Another

Alerts you about risky Android apps before you download them

Protects better and faster than the competition

100% guarantee, Norton experts are available to help keep your device's virus free

Lost your Tablet or Smartphone? Locate it or wipe out its data instantly to prevent unauthorized access.
Malware Protection
The obvious reason for having a security application is to detect and clear malware and provide a level of safety when browsing the internet. Both are features of Norton Security Deluxe and tests indicate it performs better than its competition.
In tests conducted by AV-Test laboratories, Norton Security found and deflected every bit of malware found.
Malware Detection Chart AV-Test 2015
Norton Security has two other options available, here is a product comparison and price chart:
Standard – Recommended For:   1 PC or Mac     $39.99 First Year
Deluxe – Recommended For:        Up to 5 PC's, Mac's, Smartphones or Tablets      $49.99 First Year
Premium – Recommended For:   Up to 10 PC's, Mac's, Smartphones or Tablets    $54.99 First Year
SetUp And Installation
You will need to create a Norton account and decide whether or not you want to participate in Norton's community watch, which automatically reports malware encounters to the company. In most cases setup should only take ten minutes or so. Norton has abandoned their auto-renew feature so you no longer need to agree to automatic subscription renewal when it expires. However, you are reminded about how many days remain on your subscription with a link supplied at the bottom of most screens.
Customer Service And Support
Norton employs a team of over 1,700 customer care experts dotted across the globe, ensuring easily accessible support no matter where you are located. Norton support is responsive, friendly and comprehensive and if you can't find what you are looking for from their extensive FAQ section, which in my opinion probably won't happen you can always find what you need with their online chat or phone support service.
Final Thoughts On Norton Security Deluxe
Taking into consideration Norton is still one of the most trusted names in internet security and protection, and have been doing it for the past 25 years means you will get state of the art malware protection for a very reasonable price.
Norton has literally been building a widespread intelligence network, that is constantly gathering data on threats from over 40 million endpoints in over 150 countries. That data is what drives Norton protection and enables it to stop even brand new zero-day threats that nobody has ever seen before.
So, if you're someone who wants no frills, flawless protection that allows for up to 5 devices on several platforms and is extremely affordable, then Norton Security Deluxe is what you are looking for! Get This Great Offer Today: $50 off Norton Security Deluxe 1 Year.  
Want to learn how to start your own successful online business with a program that is 100% Legit? If so, then I suggest you check out my #1 Recommended Training Course And Get Started For Free!