Nano Towels By Water Liberty Review
Pros
Environmentally Friendly
Safe To Use - No Chemical Cleaners That Are Harmful To Us Or The Environment Needed
Saves Money
Multi-Functional - Can Be Used On A Variety Of Surfaces
Easy To Use
Cons
Doesn't Sanitize
Can Leave Streaks On Mirrors And Glass
Nano Towels Overview
Price: $19.95 – $34.95 – $99.95
Money Back Guarantee: Yes
Owners: Water Liberty
Website: www.nanotowels.com
Mark here, just stopping by to say welcome to my review of Nano Towels and just wanted to let you know I've been involved with online marketing for over ten years now, and I have seen a lot of good, even great products offered over the years, but I have also experienced some real crap as well.
I promise not to bore you with endless bonus after bonus offers or annoying upsells, ultimately it will be up to you to make an informed decision on whether or not the product is right for you.
I make every attempt to research and provide a fair assessment of all products I review.
What Are Nano Towels?
Nano Towels are a product that is made from a revolutionary piece of fabric that replaces expensive paper towels and toxic chemical cleaners.
Nano Towels clean using only water and will save you hundreds of dollars per year while saving the environment at the same time. The paper towels that are sitting on all of our kitchen counters, in our bathroom cabinets, or even where we work may seem to be an everyday necessity. But, every day those very same paper towels that we use all the time are doing incredible amounts of damage to us and our environment.
Did you know that in order to make one ton of paper towels…..
17 Trees Have To Be Destroyed

20,000 Gallons Of Water Are Polluted – That's Enough Water To Feed A Community Of 40,000 People
To make matters worse, decomposing paper towels produce methane gas, which is a leading cause of global warming.
Check Out This Video That Explains What Nano Towels Can Do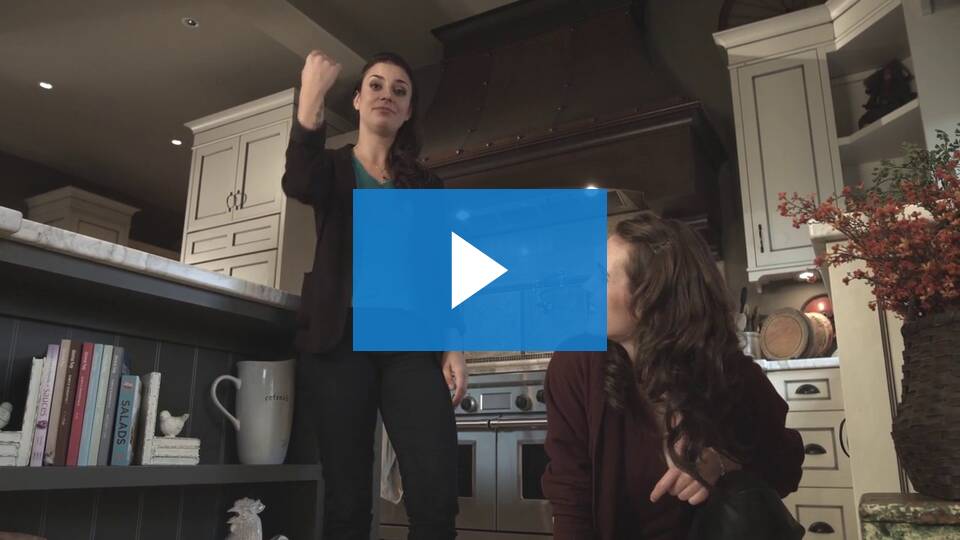 Why Use Nano Towels Instead Of Conventional Paper Products?
> Captures liquid, dust, dirt, and grime like a magnet, and without toxic chemicals.
> Reduces your usage of paper towels that are damaging our environment
> Cleans virtually anything with just water
> Absorbs up to 10 ounces of liquid without a single drip
> Made from Nanolon Fiber, a unique and revolutionary fabric technology that is hundreds of times finer than one human hair
How Much Do Nano Towels Cost?
– Single Pack – 4x Nano Towels $19.95
– 2 Pack Special – 8x Nano Towels $34.95
– 6 Pack Special – 24x Nano Towels $99.95
Over 68,200 Satisfied Customers – Here's What Some Have To Say
I have only used it for 2 days, but have been completely sold by its ability to clean. I don't like to clean, however, that's all I have been doing!! I've cleaned windows(7 so far) that I paid someone $150 to do. Just wet, squeeze, wipe or scrub, then buff dry with another nano cloth. I also wiped down walls, dust catching nooks and crannies, oh! and stainless steel has never been this clean since buying! Almost a mirror finish. And my chandelier just wet wipe and dry wipe. I am trying to figure out a way to buy this for the rest of my family for Christmas!! Also, wiping down my kitchen cabinets, removed the fingerprints from the shiny finish, first time in 10 yrs. Can not believe how much better this cleans than all the microfiber cloths that I own. I am trying to figure out a way to cut one down to wash my silverware. A smaller size would be good for some jobs. I am wondering if it will shine my silver now that I think about it! It probably will, I am cleaning a few minutes each day the front inside glass of my toaster oven and am seeing
Dawn Tashiro, Bethesda, MD
Reeeeealy good product! I was pretty skeptical regarding how much I could successfully clean with the NanoTowels, but so for it has worked perfectly on everything I have tried. I have used it for cleaning my skin too. They're not cheap, but they're worth every penny. I have saved a lot of money so far on paper towels and cleaners.
F.H. Dallas, PA
Use them for dusting the interior twice a week. Works great in about 60 seconds to make the glass, dash, wood and plastic parts look like they were just detailed. Then I use one on the body (dry) every few days for dusting to give it that "just washed" look. I also use a few after it rains or sprinkles to prevent any dirt or water spots from sticking to the surface. After a 6-7 minute wipe down of a wet car with three NanoTowels, it looks like it just had a three-hour detail job. Perfect treatment/cure for the obsessive compulsive car neat freak.
M.O. Isle Of Palms, SC



Some Frequently Asked Questions
Your literature says that the NanoTowels® can help replace cleaning chemicals in the home. How does this work?
In most cases, you need to use two NanoTowels–one wet and one dry. For example, if you are cleaning glass and want to avoid using glass cleaner, just scrub the dirty glass with a damp NanoTowel, and then go over it with a dry NanoTowel for no streaks and crystal clear glass. The same goes for stainless steel, wood and just about everything else. They are particularly good for dusting. Use them for dusting, washing counter-tops, floors, bathrooms, glass, stainless steel, spills Also, they are great for washing a car because they are so soft, they will not scratch the clear-coat, and they absorb a huge amount of water.
Can I use cleaning chemicals with the NanoTowels® if I want to?
Yes. You just have to remember that many household chemicals are toxic for the environment and health, so try to limit the amounts that you use and the frequency of use. With that said, you will be amazed at how many surfaces come totally clean using only the NanoTowels and water. Over time, you may find as many people have that you really do not need to use chemicals at all. Incidentally, a great alternative to toxic cleaning chemicals is simple white vinegar and baking soda.
How do the NanoTowels® reduce the amount of paper towels we use?
Believe it or not, one of the biggest uses for paper towels is drying your hands after washing them. Leave a NanoTowel by the sink, and you will immediately reduce a significant amount of paper towel usage. A cotton towel won't be an adequate replacement because they only absorb a limited amount of liquid and practically never dry. The NanoTowels also clean up spills quickly and completely. One NanoTowel can do the same job as half a roll of paper towels. Paper towels are also used extensively in household cleaning. So if you replace paper towels with NanoTowels for just these three uses, you will eliminate the vast majority of your paper towel usage.
How long will my NanoTowels® last?
Generally, your NanoTowels should last between two to three years, or 300-400 uses. They also come with a full 1-year warranty.
Final Thoughts On Nano Towels
Any time a product is designed to make everyday life a little easier along with being environmentally friendly to me is a good product.
Nano Towels won't totally replace the need for paper towels or other paper products, but they will help reduce the amount of waste we produce in our homes every day.
Even though Nano Towels might be a little pricey for some, I still think they are a great way to help clean things up and lessen the impact we all have on the environment.