Fotolia Overview
Overall Ranking:
Price: Varies
Website: www.fotolia.com
What Is Fotolia?
Fotolia is a world leading image bank service, providing instant access to over 76 million images, vectors, illustrations and video clips ensuring you will always find the one you need. Six million people worldwide are using Fotolia to enhance their websites, brochures, reports, and slides with affordable, royalty free images, graphics, and videos. If you have a website or a blog and are a business owner, then Fotolia will be your best image bank service for 2017.
Why Is Fotolia Different?
Fotolia is powered by a diverse international community of artists, graphic designers, and agencies who bring you tens of thousands of new and unique images, illustrations and videos every single day. Fotolia's Infinite Collection was the first to offer the choice of both crowdsourced and professional images on one convenient site. All of Fotolia's contributing artists are paid the best rates on the market. That's why top artists, photographers and image makers around the world bring their work to Fotolia.
Flexibility And Freedom
Fotolia's services include pay-as-you-go, Monthly Packs, and Daily Subscriptions, making Fotolia the most flexible picture bank in the world. If your business needs a customized service or option, you can speak to local customer service representatives who are located in most countries.
How Do I Buy Images From Fotolia?
Advanced File Search: 

Use the Fotolia search engine to find your perfect stock photo or browse Fotolia's collection of photos, illustrations, vector graphics, and videos.

The Size And License You Need: 

Choose between the Standard License and Extended License for the appropriate licensing option according to how you're planning to use your files. Then simply select the file size you need from the web to high resolution.

Flexible Purchasing Options: 

Choose between credit bundles, or Monthly Packs or Daily Subscription plans that fit your stock photo needs.

Easy Payment Options: 

Pay using the method that suits you, Fotolia accepts credit cards, PayPal, and local payment providers or you can pay for your credits, Monthly Packs and Daily Subscriptions by wire transfer.
Does Fotolia Offer Free Images?
Yes, they do. Download 3 high definition stock photos and illustrations for free. You can choose from their free selection of photos and illustrations. Fotolia's royalty-free license allows you to use their free images anywhere in the world as long as you like.
Fotolia iPad App
Supercharge your stock photo browsing experience on the go with Fotolia's iPad App. This app is dedicated to ensuring the ultimate user experience when discovering content from Fotolia's 37 million strong stock image portfolio.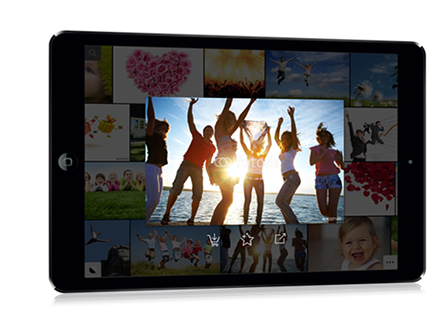 Discover: Amazing search experience utilizing the full screen and characteristics of your iPad.
Download: Download images directly to your iPad's camera roll or send directly to your Dropbox or Google Drive account for an efficient and simple workflow.
Galleries: Create, organize and share your own personalized galleries.
Final Thoughts On Fotolia
With over 76 million images to choose from and competitive pricing in a market that is becoming more difficult to survive in, Fotolia is able to compete and offer a quality product at an affordable price. When compared to the competition, I think Fotolia is definitely worth checking out. Check out Fotolia today!
 >>More than 36 million images to choose from. Sign up and get 20% off Credit purchases at Fotolia.<<